KettleBelle Body by Caroline Radway
- A huge variety of kettlebell workouts. Also includes yoga and body weight routines, a flexible training schedule, and nearly a year of challenging and fun workouts.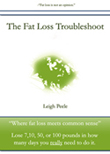 Leigh Peele's The Fat Loss Troubleshoot
- When your fat loss has totally stalled, Leigh can get you unstuck. Correct the mistakes and miscalculations that cause even knowledgeable dieters to plateau.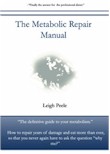 Leigh Peele's Metabolic Repair Manual
- If you've fraggled your metabolism with years of overtraining and undereating, this is a step-by-step plan to bring you back to a normal calorie intake,
without
weight gain.

Red Carpet Ready
- Valerie Waters shares her approach to training some of Hollywood's fittest women. The red carpet look is fit arms, lean tight legs, great butt, small waist, visible ab lines, no jiggle, very feminine.
Warp Speed Fat Loss by Alwyn Cosgrove and Mike Roussell - When losing 2 pounds per week isn't fast enough. Get lean in 30 days with Alwyn's hardcore fat-burning workouts and Mike's maximum fat loss meal plan. Includes 30 days of complete menus.

John Berardi's Gourmet Nutrition
- A cookbook for fit food lovers! From the creators of Precision Nutrition, over 120 new recipes in a beautiful hardbound full-color book.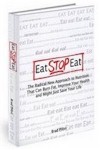 Brad Pilon's Eat Stop Eat - You never go an entire day without food, but the intermittent fasting creates a big calorie zig-zag and substantial fat loss while allowing you to eat at maintenance level or above on non-fasting days.

Fit Over 40
- Think it's all downhill after a certain age? Think again! With proper training and nutrition you can slash 10-15 years off the way you look and feel. Includes inspiring profiles of lean, ultra-fit men and women in their 40s, 50s, 60s and 70s.